Data Analytics
Spotia empowers organisations with the know-how and tools necessary to transform large quantities of data into meaningful insight without the need to become data scientists. Through effectively utilising the power of data, business intelligence will give you a competitive advantage over your peers by improving the company processes, the communication of information and adding value to your business.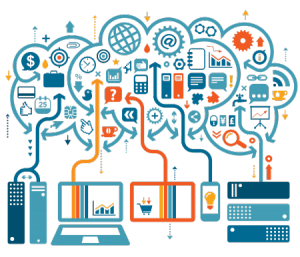 Data Science
Predictability of your organisation and activities is a core competitive advantage in today's fast-moving world. Data analytics has become the most effective way to better address business challenges and opportunities. However, data availability, data processing, and insight generation requires the necessary know-how to implement, and thus may prevent your company from acquiring this advantage.
Spotia can help you build data-driven solutions and integrate these into your existing operational architecture. We can also analyse your existing data and process them using algorithms and machine learning techniques. This will allow you to go beyond traditional business intelligence and to feed your business with new insights and real-time predictive analysis.
Data Storage
The volume of data, the number of sources, and the diversity of types are ever-growing. Data is usually processed in real-time in order to allow fast decision-making. As a result, the selection of data storage solutions has become more important than ever for IT departments.
Knowing that there is no "one-fits-all" solution, we can provide expert services for assessing, implementing, and supporting your data storage systems.